Tag :
White tea
Remember tea parties with Mom?
Sweet, cool, legendary. Sound like your Mom?
Enter our contest on Twitter and you could WIN your mom a triple tea prize pack!
Mom will win one tin of each nourishtea: Sweet Berry Breeze, Minty Igloo and Cresting Cranes of Legend.
RT to win a triple #tea prize pack for your Sweet, Cool, Legendary Mom! #MyMomIsTearrific ow.ly/kNPpP twitter.com/nourishtea/sta…

— nourishtea (@nourishtea) May 7, 2013
Cheers, and good luck tea fans!
Follow us on Twitter @nourishtea.
—
Terms & Conditions To enter the competition, you must (a) be a Canadian resident; (b) the age of majority in your Province and (c) retweet one of the qualifying contest tweets. No purchase necessary. Contest ends Sunday May 12, 9PM EST. Prize is not exchangeable for cash or any other prize. Incorrectly completed entries will be disqualified. Winner will be contacted after the giveaway ends.
Tags: berry tea, contest, giveaway, herbal, mint tea, Mom, Mother's Day, nourishtea, tea, White tea
This entry was posted on Tuesday, May 7th, 2013 at 3:58 pm
You can follow any responses to this entry through the RSS 2.0 feed.
With a little more time in the morning, why not try something special in the kitchen? We love these breakfast burritos, especially topped with hot sauce. We've paired this recipe with our Cresting Cranes of Legend tea because it's neutral flavour won't overwhelm the spices in the burritos. Let's eat!
You will need:
1 pack Italian sausages
12 eggs
1/4 tsp pepper
1 pinch salt
1 cup shredded old Cheddar cheese
1/4 cup chopped fresh coriander
1 green pepper, diced
6 large flour tortillas
2 cups salsa
Directions
1. With tip of knife, slit casing down length of sausage; push meat into large skillet. Cook over medium-high heat, breaking up with spoon, for about 5 minutes or until no longer pink; drain off fat.
2. Lightly beat together the eggs, pepper and salt; pour into pan with sausage and cook until beginning to set. Gently draw spatula across bottom of pan to form large soft curds; cook for about 3 minutes or until eggs are thickened and moist but no visible liquid remains. Stir in half of the cheese and the coriander.
3. Spoon egg mixture down centre of each tortilla; top with salsa, roll into a burrito.
4. Place seam down in a greased 13×9 glass baking dish. Sprinkle the remaining cheese down the centre of the tortillas.
5. Bake in the oven at 400°F for 10 to 15 minutes or until heated through.
6. Meanwhile, stir green pepper and remaining coriander into remaining salsa. Serve as a side to burritos.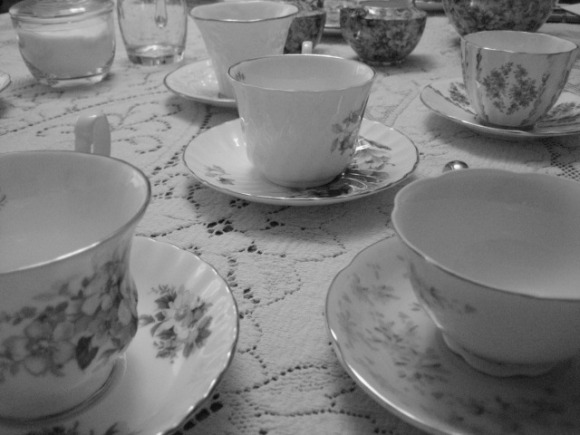 Our Cresting Cranes of Legend white tea is a favourite among serious tea drinkers. It's also the perfect for anyone watching their caffeine intake, with the least caffeine out of all teas, excluding herbal.
It's the highest in antioxidants of all teas.
White tea extract has the ability to kill bacteria, viruses and fungi.
Benefits heart health. Catechins in the tea can help dilate blood vessels, allowing for better blood flow and reducing cholesterol (American Journal of Epidemiology).
Weight loss. Catechins in the tea can help to stimulate fat burning.
White tea contains fluoride, which can help aid in oral health by preventing the growth of dental plaque
White tea can be enjoyed iced or hot, so you can sip it year round.  Cheers!
6:57 pm , November 21, 2012
Comments Off

on What time is it?
Tea time!
Enjoy a cup of our Cresting Cranes of Legend tea. With only 5-15mg of caffeine, it's the perfect tea for those monitoring their caffeine intake.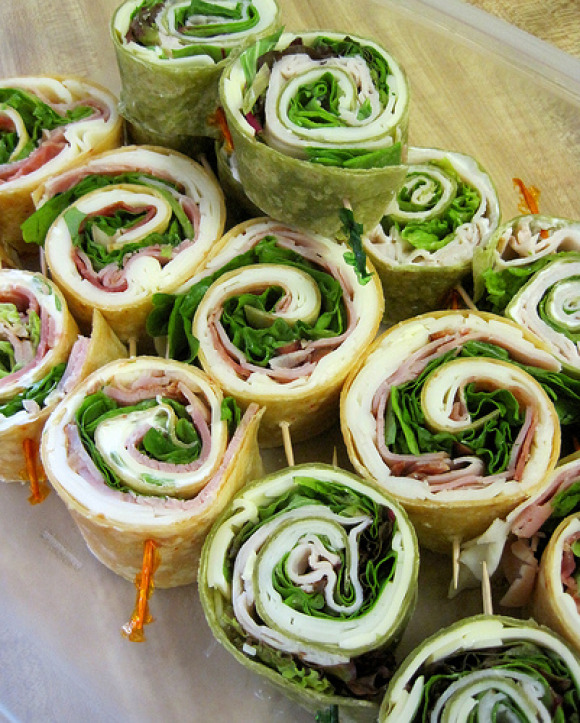 8:24 pm , November 7, 2012
Comments Off

on Pinwheel Wraps
Traditional pinwheel sandwiches are a classic when served with tea. But for a modern approach to the tea luncheon, these rolled sandwiches are a tasty alternative with many possibilities. Serve with our Cresting Cranes of Legend tea.
First, lie out a large tortilla of choice. You can cut it into a square now to make rolling easier.
Coat the tortilla with a wet ingredient, like hummus, dijon or cream cheese. Not too thick, but enough to bind the other ingredients together. Next thinly lie out meat, cheese and veggies flat covering the surface of the wrap.
Try one of these combos or make your own!
Dijon, ham and swiss
Egg salad and spinach
Hummus and roasted veggies
Pesto, provolone and salami
Roll the wrap somewhat tightly into a log, and slice into even pinwheels. Use a decorative toothpick to hold the pinwheel together. Voila! Understated sandwiches for your next tea party.