Quick Fix Bourbon & Iced Tea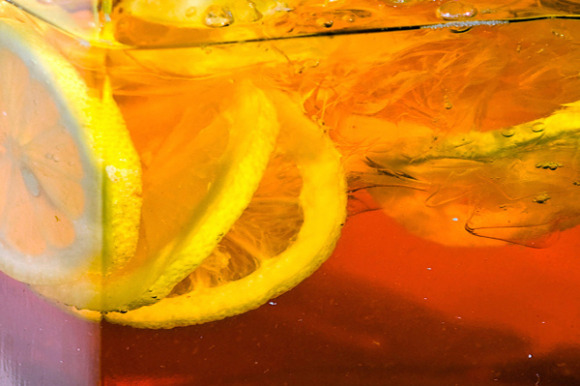 4:24 pm , July 17, 2013
Comments Off

on Quick Fix Bourbon & Iced Tea
Have you ever had company and needed a quick & delicious beverage to beat the heat? As a quick alternative to our Cold Brewed Iced Tea, try our Quick Fix Bourbon & Iced Tea!
What you'll need:
French press, the largest you can get
Large pitcher 2L
1L boiling water/ or to fill French press
Pinch of nourishtea's loose Minty Igloo (optional)
4-6 Tbsp your favorite loose nourishtea (any will do)
12 fluid oz Bourbon whiskey (or 2 oz per person)
1-2 lemons sliced
1-2 limes sliced
4 oz lemon juice
Ice
Easy dissolve sweetener/sugar
Directions
Boil and steep tea in French press until desired strength. While waiting for tea to steep, add Bourbon to the pitcher, which should be filled ¾ full of ice. Add sliced lemons, limes & lemon juice. When tea is to desired strength, press it and pour slowly over the ice in the pitcher so that the tea melts the ice and cools before accumulating at the bottom. Add quick dissolve sweetener / sugar to taste! Serves 4-6 people and ready in 10-15 minutes!
Did you know: yesterday was National Iced Tea Day! Here's how to brew your own: http://t.co/7k0Dq1WIQr

— nourishtea (@nourishtea) June 11, 2013
Photo Credit: Gayot.com via Compfight cc
Comments
comments
Powered by Facebook Comments
This entry was posted on Wednesday, July 17th, 2013 at 4:24 pm
You can follow any responses to this entry through the RSS 2.0 feed.